CWJ Touchless Taps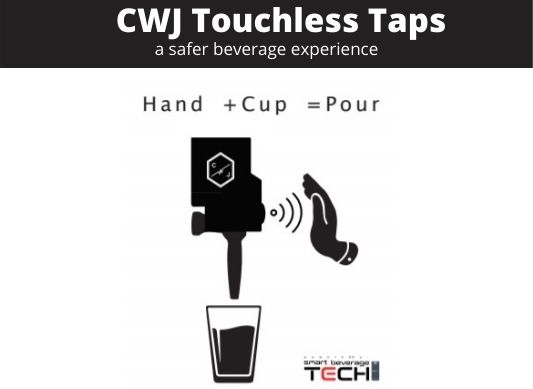 Enjoy the Safest Pouring Experience brought to you by KegJoy™!
Completely hands-free and contactless pouring.
This can be used almost anywhere, offices, self-serve retail, restaurants, hotels, convention centers, and more!
Add to any kegerator set up we offer or add to your existing system.
These hands-free and contactless taps provide a safer beverage experience for a variety of premium on-tap beverages like nitro cold brew coffee or kombucha.
*We deliver, install and maintain the systems throughout Southern California.